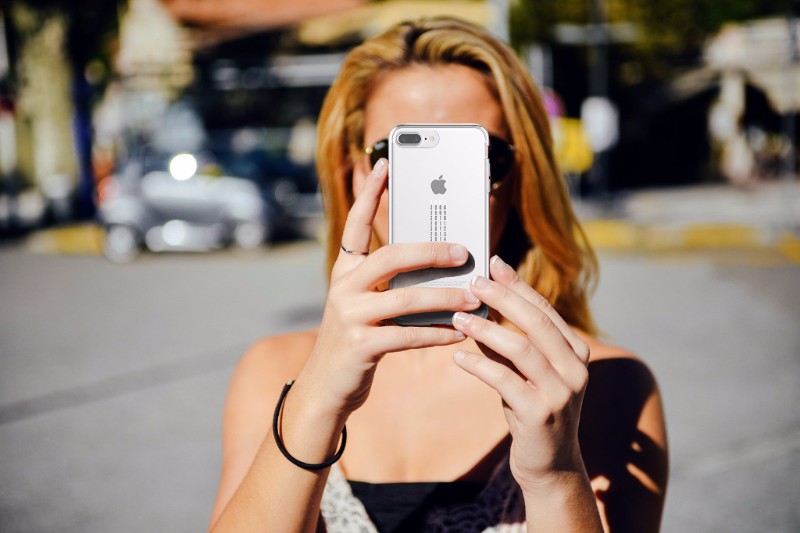 Special edition phone cases for the Apple iPhone X
About Qdos
The tenth anniversary of the iPhone presented an opportunity that my client Qdos, couldn't ignore.
Qdos creates smartphone accessories andhas an exciting range of cases, many of which I've had the pleasure of designing over the years.
The brief
Qdos wanted a range of designs that would celebrate the iPhone's birthday.
The brief for the design for the new iPhone cases was that they must be clever, smart and aspirational.
The idea was that the proud owner of the new 8 and X would want to 'dress' their new phone with a special 10th anniversary cover.
Generating ideas
The Qdos team and I brainstormed some themes – Vintage, Evolution, Birthday and others and I returned to my studio to start work.
I covered as much ground as I could over the following week, taking inspiration from my all time design heroes Alan Fletcher and Milton Glaser.
Of course, during the fist presentation, a lot of the early designs went straight into the trash bin. But that's not a problem; it's the ideas we reject that make the rest the best!
The shortlist
Development of the shortlisted designs followed, chipping away and refining all the way to the production of final artwork.
Patience is a virtue
And then the waiting. For the factories in China to turn these ideas – ideas that start out as a scribble on a layout pad often at 10.45pm – into reality.
Taking pride in the end result
It's quite a thrill to see these beautifully produced, tactile, little iPhone 7,8 and X cases, especially when customers get to purchase them! Perhaps you have one?
I'm proud of all the work I create for my clients, whether its a humble business card or a fully blown Brand Identity.
A good example of 'engaging design, crafted with pride'.
See the range at the Qdos website