Dr Nadya Temple qualified in medicine and Neurology in her native Kazakhstan before specializing in Acupuncture for over twenty years. Having recently settled in the UK she continued to practice acupuncture from two clinics in Surrey.
Her new business was developing steadily through word of mouth but Nadya wanted to create greater awareness and a professional image to attract more clients.
The brief
Nadya approached me to create a brand for her business that would acknowledge the Chinese heritage of the ancient medical technique whilst appearing fresh and modern. We decided to call the new brand 'Tadworth Acupuncture' to focus on the locality of the practice.
Logo design
I presented a range of logo concepts, exploring varying degrees of Chinese personality from overtly authentic symbolism to the more subtle influence. These were discussed with Nadya and we settled on a concept that was a western, modern interpretation of a Chinese character.

The chosen concept progressed to the design development stage where went though a number of iterations – each time fine-tuning the weight and balance of the symbol and supporting typography – until it is perfectly balanced.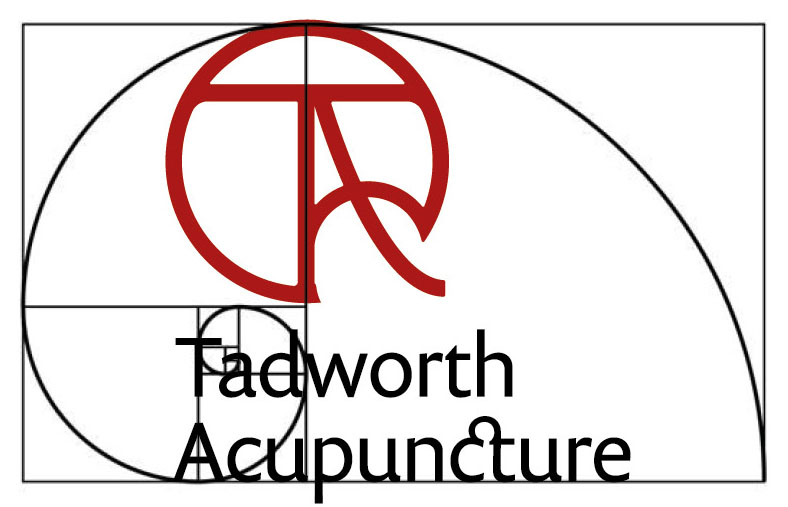 Website
The first step to creating a new website should not be design, but thorough planning. We spent time looking at competitors sites, discussed the amount of content, tone of voice and functionality before drawing up a site map to show number of pages and basic content.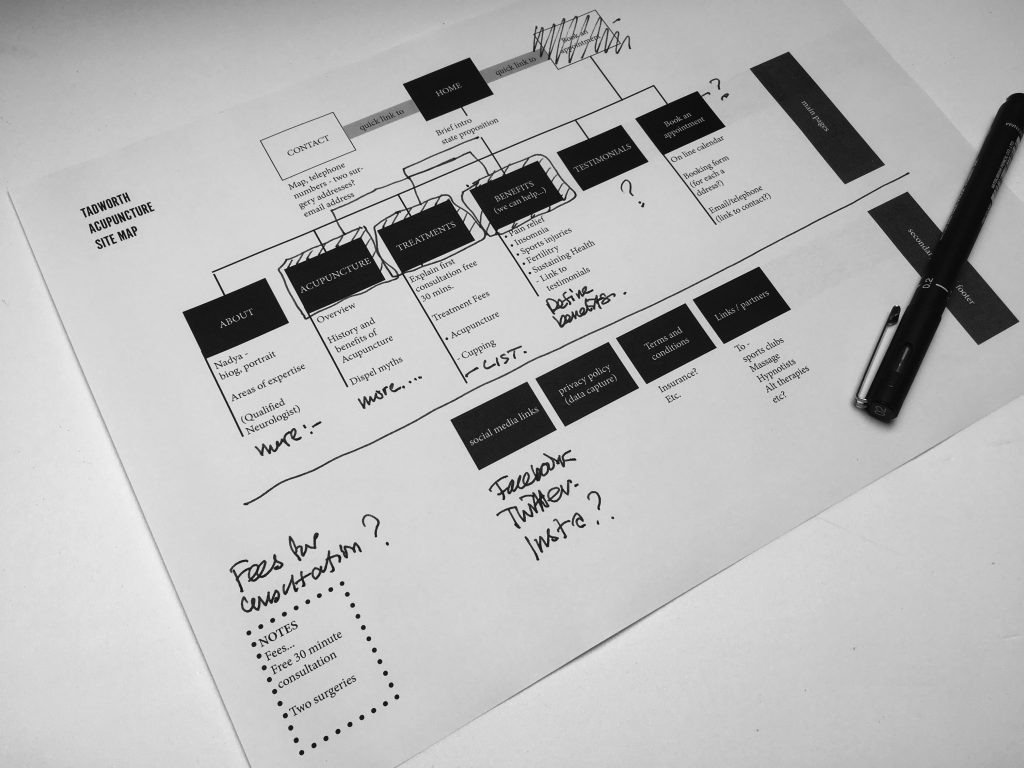 Next came the design, (bespoke, rather than relying on pre-existing template) draft copy and photography. Because we had planned the project well we knew exactly what content to write and what images of Nadya working in her clinics were needed.
While images and copy were being prepared the website build was underway by one of my web developer partners, ensuring the site would be responsive for mobile devices and well as computers.
As soon as the build was complete we populated the site with final copy and images, carried out final testing and the site became live.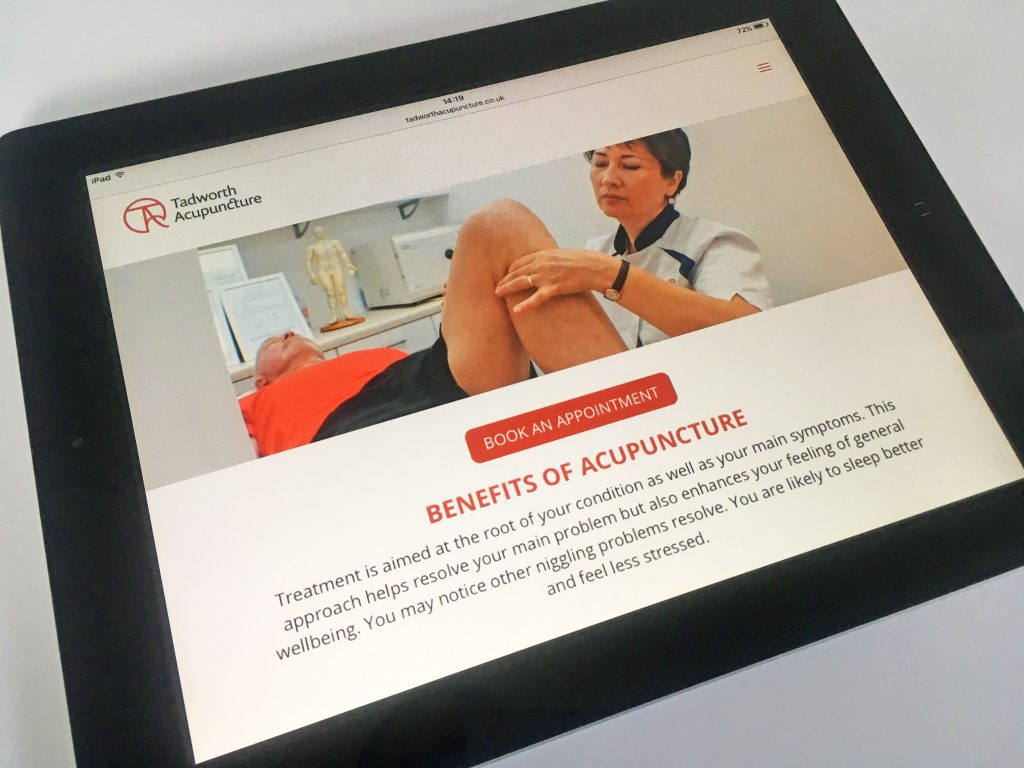 This is what Nadya's business partner has to say about the Design process:
Nick provided us with the creation of a new brand design, which offered us benefits in several respects. It enabled us to provide a more customised and focussed image towards customers, it enabled us to take the detail and use for image improvement, such as placing the logo onto uniforms, and it provided the foundation for our website. This has raised awareness of our business, and our customers have generally commented positively on the result. So, I thank you Nick for your expertise and support.
Jeffrey Temple, Director Tadworth Acupuncture